Don't hesitate to contact us! Use our chatfunction on the bottom right or call or e-mail us:
📞 +31 (0)20 244 15 62
📨 contact@study2go.nl
Not able to join this training on the specified dates? Please let us know when you are able to join in the chat!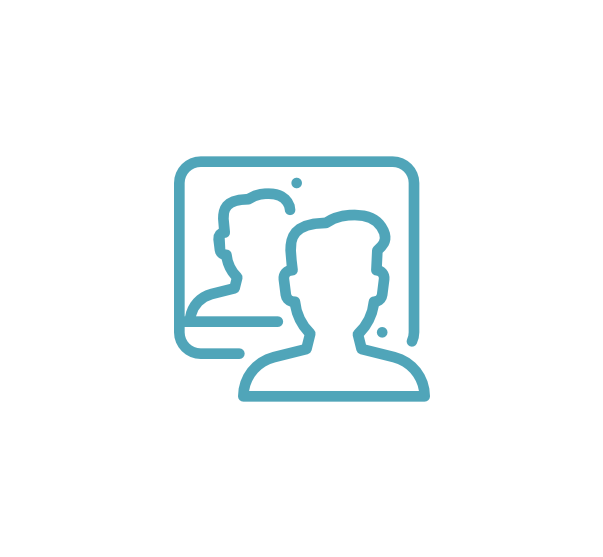 Join the class with a trainer and fellow students
in our Live Online Classroom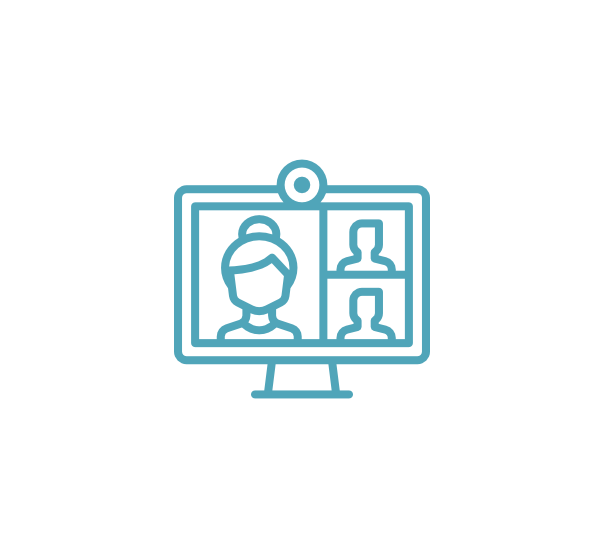 This training consists of 7 live online
sessions of 1,5 hours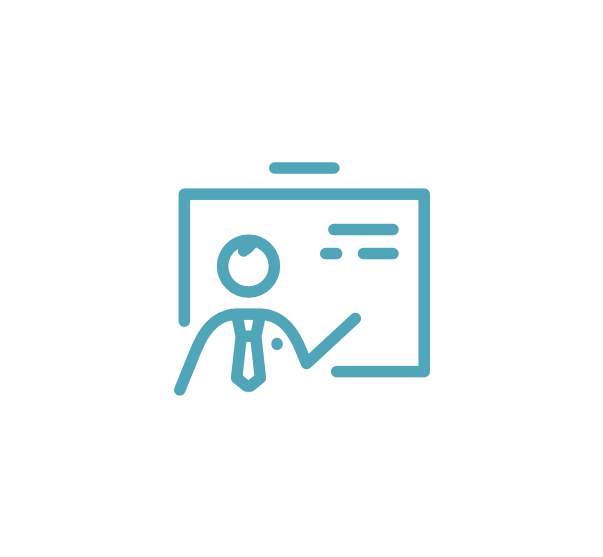 LIVE ONLINE LEARNING EXPERTS
Anoeska, Birgit and Hester are Live Online Learning experts at Learning Connected
This training is taught by Anoeska Vellekoop, Birgit Klapper and Hester Hooijen, Live Online Learning experts at Learning Connected.
"Live Online Learning combines the best parts of online and face-to-face learning. No need to travel but still follow interactive classes together with other professionals and an expert."
The following topics will be discussed:
✓

The LOL (Live Online Learning) methodology

✓

Theory about Live Online Learning and didactics

✓

How to prepare a live online session

✓

How to build an effective live online training

✓

The importance of interaction and educational methods

✓

Working with different online tools which you can embed in self-study and in live online sessions
The training will be concluded with a theoretical and a practical exam. When you complete these with success, you will be an officially certified LOL-trainer. You will become part of a community of LOL-trainers as well, in which you can exchange experiences, interesting articles, movies and tips.
This course is intended for everyone who teaches, gives trainings, intervisions or workshops (on location) and is ready for a new and challenging way of teaching.
Certification
This course is certified according to the NEN-EN ISO 17024:2012 norm for certifying persons. This International Standard specifies requirements for a body certifying persons against specific requirements, including the development and maintenance of a certification scheme for persons.
All meetings take place Live and Online. The sessions will last for 1.5 hours. Different dates and times have been scheduled for each course. Once you have been registered, you are able to schedule a moment of your preference.
The course will take place in a group of 4 to 8 students and with the same trainer during the complete course. We expect active participation of each course student during the sessions.

The LOL-training exists of:
✓

A test session of half an hour, 7 sessions of 1,5 hours, a training session of 1 hour and joining and observing the training session of a fellow student for 1 hour, which totals 13 hours online.

✓

In preparation on each session, you have to count on approximately 2 hours of self-study, with the exception of the training session. For this session, you can count on approximately 8 hours of preparation time.

✓

Further, you have to take a theory exam. The preparation for this exam will take approximately 5 hours. If you need to make the theory exam again, it will cost €95,- excl. tax. The certificate is valid for a term of three years.

✓

In total, the course will take about 40 hours.
What do you need?
The Live Online sessions will be given in the Live Online classroom (a virtual classroom) in which you will participate through image and sound. To be able to participate, you must have a stable internet connection and a laptop. Usually, a laptop is provided with a build-in webcam and a sound card. When you would like to participate with a desktop, check whether it is provided with a sound card and make sure you have a good quality headset with a microphone. It is not possible to follow this course with a smartphone or tablet.
After registration
After you have purchased the course and you are registered, you will receive a confirmation e-mail and an e-mail with the log-on instructions for the Live Online Learning environment. In this environment you will have direct access to all the learning materials.
Further, we will ask you to sign yourself in for a test session with one of our trainers, in which you will be prepared for the first real Live Online session. During this test session we will make sure that all technique is working properly and that you are familiar with the basics in the Live Online classroom. We do this to make sure you can start your training without any worries or delays.
Each new training will start when there are at least 5 students who signed themselves in. When it is not possible for a course to start due to a lack of applications, we will inform you about this per e-mail as soon as possible, and we will reimburse your purchase amount within 30 days after cancellation.
Knowledge- and practice test
To complete this course, you will make a knowledge- and practice test. The practice test will find place in the Live Online classroom after completing the course. You can schedule the knowledge test yourself. It is possible to make this test at different locations throughout all the Netherlands. After successful completion of both tests, you will be a certified LOL-trainer according to the NEN-EN ISO 17024:2012 norm for certifying persons. If you need to make the theory exam again, it will cost €95,- excl. BTW. You will receive a certificate which is valid for a term of three years.
Do you have a question about this course? Contact us, we will be pleased to help you. Use the chat down on the right, call us or send an e-mail:
📞 +31 (0)20 244 15 62
WHAT IS LIVE | ONLINE | LEARNING (LOL)?
This course will be given in the LOL-environment. LOL stands for Live Online Learning: a live online teaching and learning method in which interaction is key. Similar to a traditional classroom, in the live online learning classroom the teacher and fellow students will be present. The trainer and students can see and hear each other via the computer, tablet or smartphone. One can follow the course from any location with an internet connection: comfortably from their own home, on the road or at work.
In the LOL-environment, students will prepare themselves for the live online sessions. Thanks to the many possibilities of the LOL-environment, LOL guarantees a unique learning experience in which you will learn online and with interaction.