Area of interest
Live Online communication
Contact us! Use the chat at the right bottom of this screen or call or sent an email to:
📞 +31 (0)20 244 15 62
📨 contact@study2go.nl
Are the proposed dates not convenient to you? Let us know in the chat when it suits you!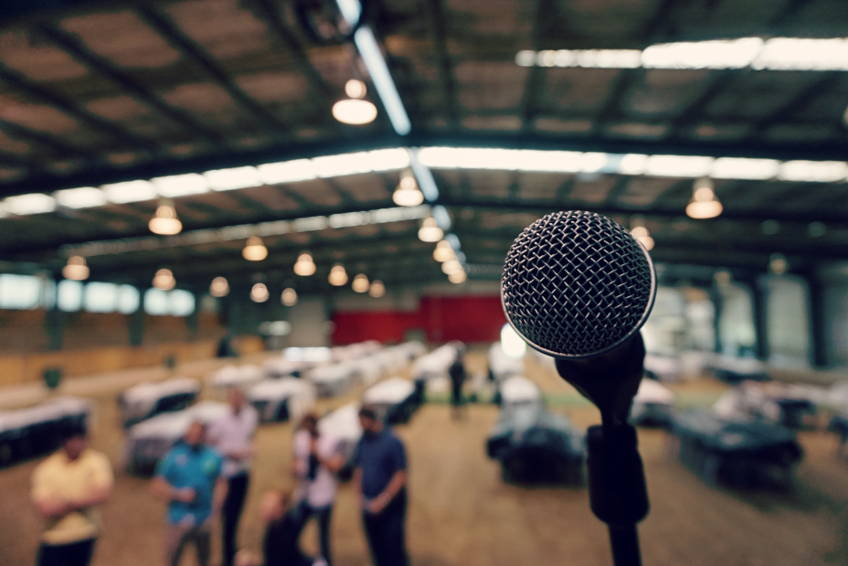 How do you lead a good, interactive and effective live online meeting?
Team discussions and meetings are more and more often live online. Whether we meet online or offline, there is a lot we can learn about how meetings can be organized and planned best. Meetings can take to much time, can be boring or not very effective. During this live online training, we zoom in to a few important aspects of planning and executing (online) meetings. In this training, you learn how to work with different technical options that a online meeting space can offer, like a whiteboard, the possibility to share documents, the chat and working with icons and break out groups.
After following this online training, you are ready to prepare and execute independently interactive and effective (live online) meetings.
In the training the following topics will be discussed:
✓ What technical and interactive options does a live online meeting space offer?
✓ How do you provide interaction and activating working formats during a live online meeting?
✓ How do live online meetings differ from face-2-face meetings?
✓ How do you design an effective live online meeting?
✓ How do you prepare an effective live online meeting?
✓ What do you need to pay attention to during a live online meeting?
The training will be closed with a practice test and a theory test. After completion, you will be a certified Live Online Chairman.
This course is intended for all team leaders, project leaders and other professionals who want provide effective and efficient live online meetings.
Together with 4 to 8 fellow students and the trainer you participate in the sessions at agreed times. All meetings take place live online. You log in via your own laptop or computer from your home or workplace. We expect an active participation from you as a student during the sessions.
The training consists of:
✓ A test session of half an hour, 5 training sessions of 1,5 hour and a practice session of 1 hour
✓ In preparation for each session you can count on 1 hour of self-study, with exception of the practice session. That will take about 3 hours of preparation.
✓ A knowledge test, with a preparation time of about 2 hours.
The course will take about 18 hours in total.
Certification
This course is certified according to the NEN-EN ISO 17024: 2012 standard for Personal certification. The certificate is valid for 3 years. The costs of a possible resit of the theory exam amount to € 95, - excl. VAT.
What do you need?
The live online sessions find place in the live online (LOL) classroom (a virtual classroom) where you participate through both camera and audio. To be able to participate, you need a stable internet connection and preferably on a laptop. A laptop often has a built-in webcam and sound card. If you want to participate with a desktop, check whether a sound card is included and ensure a good headset with microphone. It is also possible to participate via tablet or smartphone, but for the best experience we advise you to use a laptop.
After registration
After you have purchased the course, you will receive a confirmation email and an email with the login instructions for the live online (LOL) learning environment. You will receive unlimited access to the learning environment immediately. Here you can find all the self-study and other interesting learning materials. We also ask you to register for a test session, in which you will be prepared for the first real live online session. During this test session, we ensure that all technology works well and that you are familiar with the live online classroom so you can participate in the first session without worries. This course starts when at least 5 students have registered. If the course cannot start due to too few registrations, we will inform you by mail as soon as possible and we will refund the purchase price within 30 days after cancellation.
Contact us directly! Use the chat function bottom right or call or email to:
📞 +31 (0)20 244 15 62
📨 contact@study2go.nl
LIVE ONLINE LEARNING, HOW DOES IT WORK?
This course is a live online course, in the LOL classroom. Just like in an ordinary classroom, you will participate with your teacher and with your fellow students. You can hear and see each other via computer, tablet or smartphone.
You can follow the course from any location with an internet connection: comfortably from home, on the road or at work. In addition, you can record the lessons and look back whenever you want.
You prepare the live online sessions in the live online learning (LOL) environment. The many possibilities of the learning environment provide a unique experience in which you learn from each other online and in interaction.